The New Blockbuster Sci-Fi Novel Series by E.J. Deen is Here!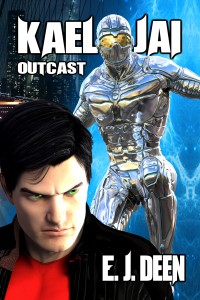 His name is Kael Jai. They thought he would be safe on earth, but they were wrong.  Nothing could stop the enemy from finding him.  He'd been sent to earth for protection, to this planet that was so far from the war that raged on his home-world light years away.  He was an outcast, having failed in winning the long battle with the madman called Jindom who intended to rule the entire planet.  After a year's sojourn, Jindom had discovered Kael's location and sent one war machine to earth to kill him.  But one was not enough.  One was their mistake.  Now Kael Jai intended to settle the score once and for all, to return to his planet and make good on a promise to his people; to rule Trinoor in peace and to rid the planet of the madman called Jindom.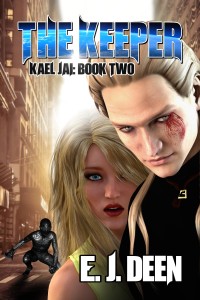 Kael Jai finds himself in the fight of his life when an unknown enemy begins invading his dreams. The device he left on Earth suddenly begins to send out a signal, and he urges Sylph to journey to Earth to protect Eva and Sam. But when Sylph arrives, he is stunned to realize that he is not alone on Earth, and the enemy he must fight has no name and no face. Incapacitated by a tech-virus, he is fighting not only to save Eva and Sam but to save himself and all that he holds dear.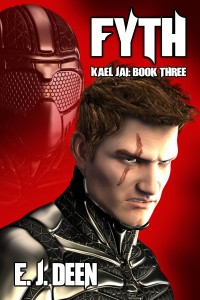 In the first book in the Kael Jai series, we are introduced to Kael Jai, a young ruler from a planet called Trinoor.  Kael Jai was cast out of Trinoor after being defeated by Jindom.  After a year of exile on Earth, a Keeper named Sylph is sent to Earth to find Kael Jai and warn him of new attacks by specialized robots sent to find Kael Jai and kill him before he can return to his home-world.  In the second book, Sylph is sent to Earth to protect Eva and Sam from an unknown enemy that threatens both Earth and Trinoor.
In this third installment of the Kael Jai series, the unknown enemy Kael faced in book two has been unmasked.  Now Kael Jai knows the name of his enemy, but that doesn't make his battle any easier.  In this action-packed book, Kael struggles to keep his newly formed government together while protecting the people of his planet.  Two of his best warriors are still stuck on Earth, and the virus that has crippled their technology has cut off all communication with them.  Kael has no idea if they are even still alive.  He sends two warriors to Earth to find them and, if they are still alive, to bring them home.  When Aniya finally returns with Eva and Sam, she does not bring good news.  Kael learns that he is not fighting just one enemy but many, and worst of all, Sylph has vanished.  Kael must now fight to save his loyal Keeper, and his planet, from one of the most deadly assassins Trinoor has ever known.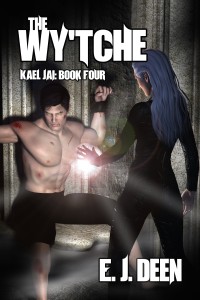 Kael's most trusted protector has been taken, and his home planet of Trinoor is still in the grips of the tech-virus unleashed by his brother Fyth. In the fourth installation of the Kael Jai series, Raef's genetically enhanced wy'tche allies with Fyth to mastermind the capture of Kael Jai himself. With their technology crippled, Kael's new army struggles to free him. If he survives Fyth's prison and the beatings he receives daily, Kael's only chance to save Sylph, and his world, may be to kill his own brother.